About Us - Meet the Team Behind Collection Certifications LLC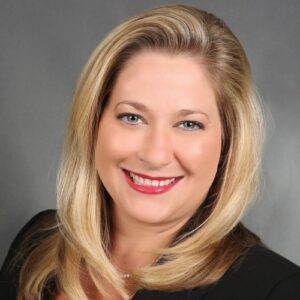 Sara Woggerman
ARM Compliance Business Solutions, Owner & President
A passionate thought leader, Sara Woggerman is a highly sought-after operational compliance leader in the account receivables management industry.
As the Owner and President of ARM Compliance Business Solutions, Sara works with organizations to drive compliant business practices through her consulting solutions. Sara's personalized approach prepares financial institutions for regulatory examinations, litigation risk management, and improving the consumer experience. Sara is known for her passion in helping companies overcome their unique compliance and operational challenges through the delivery of compliance risk assessments, policy development, service provider management and oversight, and executive level training programs designed to help financial services companies mitigate risk and maximize efficiency.
Prior to starting ARM Compliance Business Solutions, Sara led the Compliance Services Department at Ontario Systems, LLC where she provided consulting services to over forty clients, developed additional service offerings, and became a regular speaker at industry conferences and webinars. In 2020, Sara was nominated for an international Women in Compliance award for Compliance Consulting Team of the Year. The nomination was a direct result of client letters detailing their experience working with Sara.
In addition, Sara was the Agency Third-Party Compliance Manager for National Credit Adjusters, LLC, where she had direct compliance oversight over more than forty third-party collection agencies while managing a team of compliance auditors. Sara has also held service provider management and auditing roles at two of the largest debt purchasers, Asset Acceptance, LLC. and Portfolio Recovery Associates, LLC.
Sara is also the Executive Director of insideARM's Research Assistant group, which provides a forum for nearly 200 compliance professionals to share resources, discuss industry trends, collaborate with peers, and identify new risk impacting the industry.
Sara actively participates in The Association of Credit and Collection Professionals (ACA International), Consumer Relations Consortium (CRC), and Receivables Management Association International (RMAi). She also serves on, RMAi's Education Committee and 50-State Legislative Committee. Additionally, she advocates for women throughout the industry through mentorship programs and her sponsorship of insideARM's Women in Consumer Finance.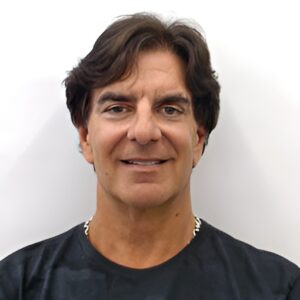 Robert Pinchuck
Owner/President at Columbia Corporation | SeizeAssets.com
Robert Pinchuck owns Columbia Corporation, which was founded by his family in 1905. They currently operate several companies who work in the Legal and Debt Collection Industry. The companies provide excellent solutions for lawyers and debt collectors. Each company offers a unique niche within the industries. They operate The Columbia Law List, The Commercial Bar, Seize Assets, Collection Industry News in addition to Collection Certifications.  The details of what each of the companies does is mentioned below:
Columbia Law List
Since 1905 Columbia Law List employed law firms throughout The United States and Internationally which offered clients very experienced legal representation.  Our Attorneys handle all types of debt collection claims and will work on a contingency basis. All of Columbia Attorneys are covered under our 1 million dollar bond within the USA
Seize Assets
Specializes in locating hidden financial assets for over 35 years. Our experience in the debt collection industry helps us recover more funds then any other service.
Collection Certifications, LLC offers an online course that trains and certifies lawyers and debt collection employees.
Collection Industry News offers the collection industry articles written by the best reporters throughout America.
The Commercial bar is a Legal network that lists the names of Commercial , Collections and Bankruptcy Attorneys worldwide. It was founded by the Schwartz family in 1927.  The Pinchuck's purchased the business many years later and continue to live under it's fine reputation.
Robert Pinchuck also Founded The Global Debt Collection Summit which was attended by collection professionals from 15 different countries held in Atlanta, Georgia in 2004 & 2005.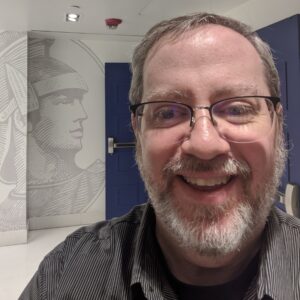 Jack Gordon
Chief Executive Officer at Americloud Holdings LLC
Jack Gordon has been developing and running businesses since 2000, and has been active in the collection space since 2004 with the purchase of a small Michigan collection agency.
Pre-collection agency days, he had developed a B2B data-driven service for the entertainment industry that had some success and was ultimately sold to a larger company. That experience and his several years of experience in the collection space combined to help chart his course forward for many years.
During the mid-late 2000's, FDCPA litigation exploded. Jack kept an eye on that trend, and when he decided to sell his agency at the end of 2008 he also began to think about how he might be able to address that new problem.
The result was WebRecon, which turned into a powerhouse solution that dominates litigious consumer scrubbing in the collection and marketing spaces to this day.
In 2011, his friend Robert Pinchuck brought up the idea of developing an FDCPA course. He believed there was an opportunity in the market, and he was right. FDCPA Certifications LLC (now Collection Certifications LLC) was launched in the summer of 2012 and continues to go strong to this day.
In 2014, Jack launched a trade show display company as a side project, and continues selling display products on the side.
In 2017, Jack began discussing another idea with his friend Mike Gibb of AccountsRecovery.net, and from those conversations Collector.Live! sprang to life. That business is still going strong as well.
Jack's company has built (and maintains) the proprietary LMS (online training platform) that Collection Certifications LLC is built on.
Jack has been active in ACA, RMAi and NCBA over the years.